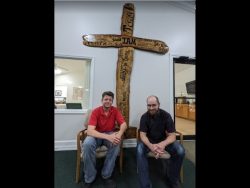 A Call to Action for the Christian Church to Save the Live of the Unborn
May 17, 2022
Please watch and listen, our plea to the Church and to our community, to assist us in the minstry to sharing the Gospel and making other aware that abortion is murder, and should be condemned.
0:00 A Call to Action
0:30 What is the debate really about? Its theological
2:30 Our perspectice serving at a local abortion clinic
6:00 What can you do as the Church?