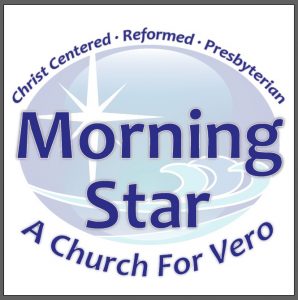 Christ-Centered ★ Reformed ★ Presbyterian
 The Voice of the Martyrs
The Voice of the Martyrs (VOM) is a nonprofit, interdenominational missions organization that offers practical and spiritual help to persecuted Christians around the world. VOM was founded in 1967 by Pastor Richard Wurmbrand, who was imprisoned 14 years in Communist Romania for his faith in Christ. His wife, Sabina, was imprisoned for three years. In the 1960s, Richard, Sabina, and their son, Mihai, were ransomed out of Romania and came to the United States. Through their travels, the Wurmbrands spread the message of the atrocities that Christians face in restricted nations, while establishing a network of offices dedicated to assisting the persecuted church. The Voice of the Martyrs continues in this mission around the world today.
Aug. 06, 2020 | Eritrea
More than 600 Christians Now Imprisoned in Eritrea
[145] prayers in [13] nations have been posted for Imprisoned Christians.
The number of Christians imprisoned in Eritrea has reportedly risen to 640 in recent months. In May, 15 women were arrested at a house church and are now imprisoned in Mai Serwa, the same prison where Helen Berhane was held in a shipping container. Thirty people arrested at a wedding in late June are being held at a police station in Asmara, where Christians have in the past been detained for years on end. And another group of Christians were recently released from the notorious Dahlak Kebir island prison, which has been described as a huge jail constructed of sheet-metal buildings and shipping containers. Although the prisoners have been released, they are not allowed to leave the island and are still being used as slave labor by the government. Continue to pray for these prisoners as well as some others who have been held for nearly two decades.
Click here to find out about Christian persecution in Eritrea and learn how to pray.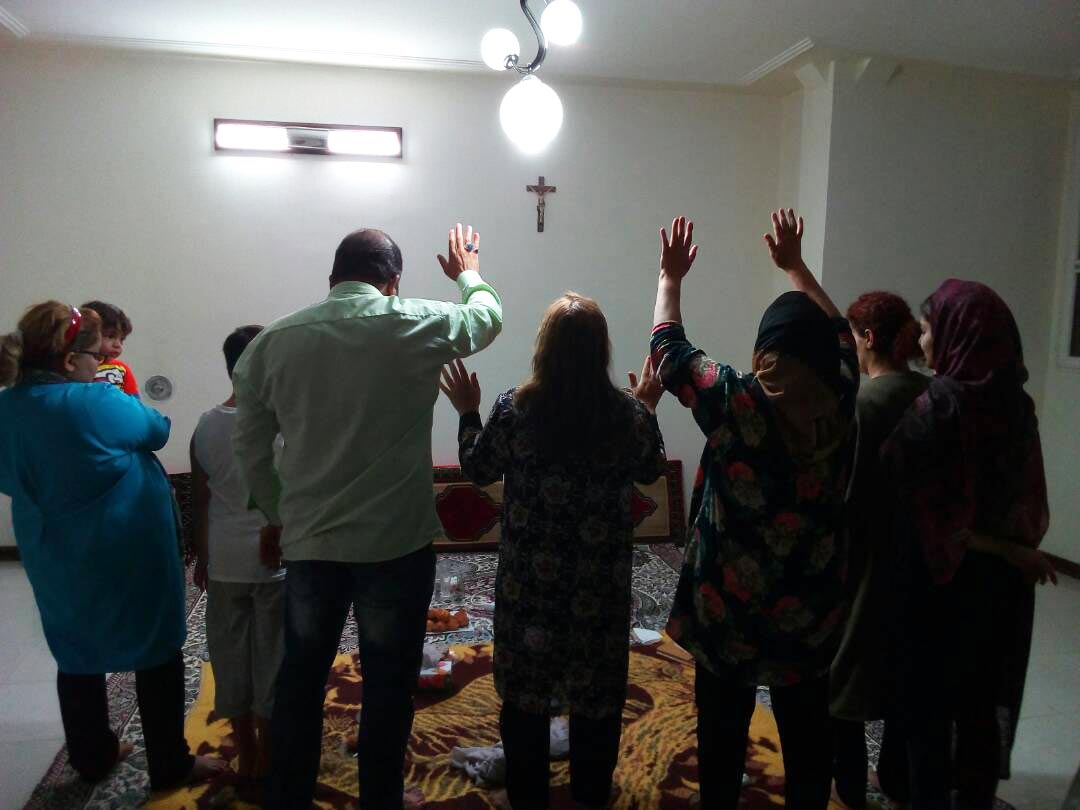 Iranians worship in a house church.
Aug. 06, 2020 | China
Officials Target Xingguang Church in Fujian
[143] prayers in [14] nations have been posted for Xingguang church members.
On June 11, authorities in China's Fujian province destroyed more than a dozen Christian homes that had been used as worship spaces by members of the Xingguang Church. At 9 a.m., more than 100 officials from various government departments arrived at the Christians' homes, dragged furniture from the homes into the hallways and proceeded to destroy the furniture while preventing the Christians from using cellphones to take video of the destruction. The church was initially shut down in a May 3 raid in which police entered a residence by force and beat church members. During that raid, neighbors took video of police officers shouting at and beating the Christians. Please pray for members of the Xingguang Church and for all Chinese Christians.
Click here to find out about Christian persecution in China and learn how to pray.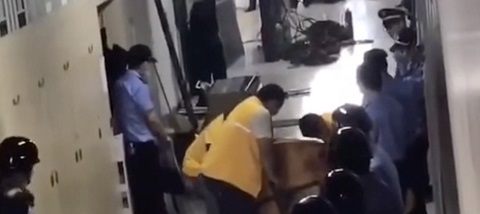 More than 100 officials dragged personal belonging into hallways in order to destroy them.
The Voice of the Martyrs are asking for Prayer for the horrible atrocities that are taking place around the world.  Were Christians are being Martyred for their faith that they have placed in the Lord Jesus Christ.
Here are 10 ways to pray.
Pray that they will:
Sense God's presence
Know the greater body of Christ is praying for them
Experience God's comfort when persecuted
See God open doors to evangelism
Boldly share the gospel
Forgive and love their persecutors
Be granted wisdom in covert ministry work
Remain joyful amid suffering
Mature in their faith
Be rooted in God's Word
Hebrews 13:3  Remember those who are in prison, as though in prison with them, and those who are mistreated, since you also are                        in the body.
For more information go to