Christ-Centered ★ Reformed ★ Presbyterian
The BaconBrotherhood is a men's group of all ages that
meet the 1st & 3rd Saturday of each month, from 8AM-9AM
in the Fellowship Hall.
Be watchful, stand firm in the faith, act like men, be strong.
1 CORINTHIANS 16:13
Saturday Mornings at 8:00am
All guys are invited for breakfast as we discuss an article in Table Talk Magazine from 8am-9am on the 1st and 3rd Saturday Morning of each month.
Come Join Us, we enjoy a wonderful meal for our bodies and a wonderful rich meal for our souls.  As we men learn how to love as the Lord our God has taught us too.
Meet new friends that will last for all eternity.
Come Join us for breakfast and fellowship as we look at the word of God.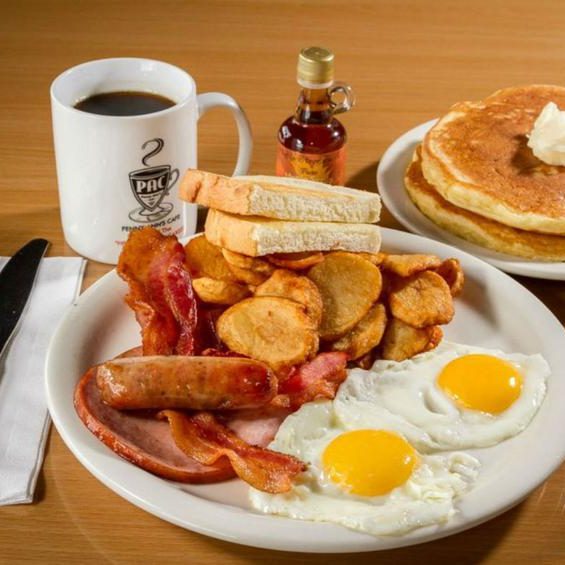 Evangelize • Build relationships • Fellowship, leadership,  and mentorship.
Morning Star Men are called by God to lead the way in making a positive difference in men's lives through Christ-Centered relationships discipleship and service beginning at home and expanding to our neighborhoods, community and the world. Are end goal is to imitate Christ more and More each day so that the world will see Christ and Worship Him, only.
Ephesians 5:24-28 
Now as the church submits to Christ, so also wives should submit in everything to their husbands. 
Husbands, love your wives, as Christ loved the church and gave himself up for her,
that he might sanctify her, having cleansed her by the washing of water with the word,
so that he might present the church to himself in splendor, without spot or wrinkle or any such thing, that she might be holy and without blemish. 
In the same way husbands should love their wives as their own bodies. He who loves his wife loves himself. 
God's desire for all who know Him is for us to become more like Christ. We do this by first growing in our knowledge of Christ. It stands to reason that we cannot grow to be like someone we don't know. The deeper our knowledge of Christ, the deeper our understanding of Him, and the more like Him we become. Among other reasons, we are to know and understand Christ so that we will be secure in the faith.
It is important to realize that becoming more like Christ starts by receiving Him as Savior from our sins. Then we grow in our knowledge of God by reading the Bible daily, studying it, and being obedient to what it says. This process causes us to grow and occurs over an entire lifetime in Christ. Only when we have entered Heaven for eternity with God does this process reach its culmination.